06.25.2019
Celebrating Pride Month at Eden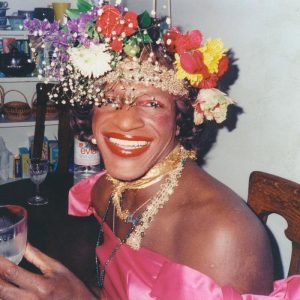 Meet Marsha P. Johnson, a transgender activist and self-identified drag queen. Known as one of the most influential people involved in the fight for LGBTQ+ rights in the United States, Johnson was the most prominent figure at the Stonewall uprising and protest of 1969 in New York City.
Fast forward to today, where Johnson's legacy lives on most notably during Pride Month, where the LGBTQ+ community will celebrate liberation from centuries of invisibility and abuse, and continue the fight for equality in both the United States and abroad.
At Eden, we don't believe in corporate support of Pride Month and LGBTQ+ rights year-round as just for show. That's why Eden has partnered with the Center on Halsted, the Midwest's largest community center working to advance the lives and secure the health of the LGBTQ+ community throughout Chicagoland.
In support of the center's incredible mission, we created the Marsha P. Johnson cocktail in memory of her impactful work in securing human rights for the community in the United States. Our Tequila, Cactus Pear, Lime, Agave, and Ginger Beer cocktail with a candy rainbow garnish will be served throughout the remainder of Pride Month, and a portion of the proceeds will be donated directly to the Center on Halsted so that they can continue the vital mission of creating a safe environment for everyone.
Join us this June at Eden to celebrate Pride!