07.11.2018
Meet the Winemaker of the Lineage Collection: Masút Estate Pinot Noir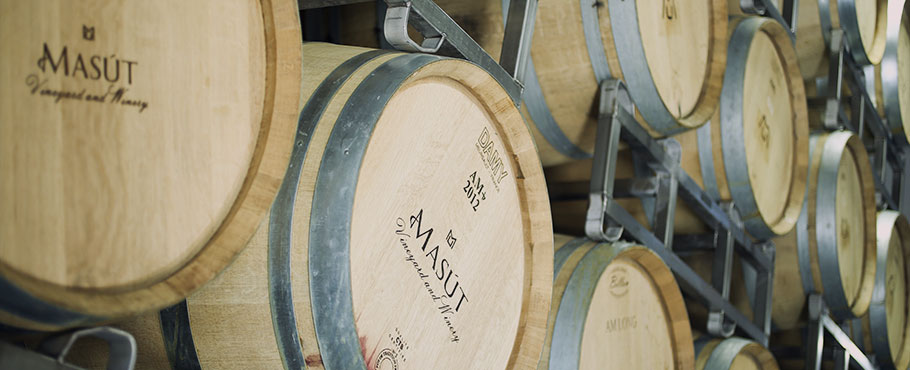 Masút, which means "dark, rich earth," represents a fresh look into the world of estate handmade Pinot Noir. Jake and Ben Fetzer grew up in the vineyards of Mendocino County. Their grandfather, Barney's, passion for wine led him to establish Fetzer Vineyards in 1968. In the 1990's, the Fetzer Vineyards brand was acquired by Brown Forman, and Jake and Ben's father, Robert Fetzer, was eager to begin a new chapter. He purchased a 1200 acre property and named it Masút in hopes of remaining a farmer and growing the finest Pinot Noir possible.
After Robert passed away in 2006, Jake and Ben were more determined than ever to continue moving the vineyards forward. They spearheaded a petition for a new viticultural area called Eagle Peak Mendocino County, and converted a barn on the property to make wine. The first vintage was released in 2011, dedicated to their father, and they continue the family legacy in the wine business while having fun along the way.
The Masút Estate Pinot Noir 2014 will be paired with Chef Devon Quinn's Roasted Baby Beets, Peach, Avocado Mousse, Cajeta, Sorghum
Click here to learn more about the Masút Estate.