New Eden Mural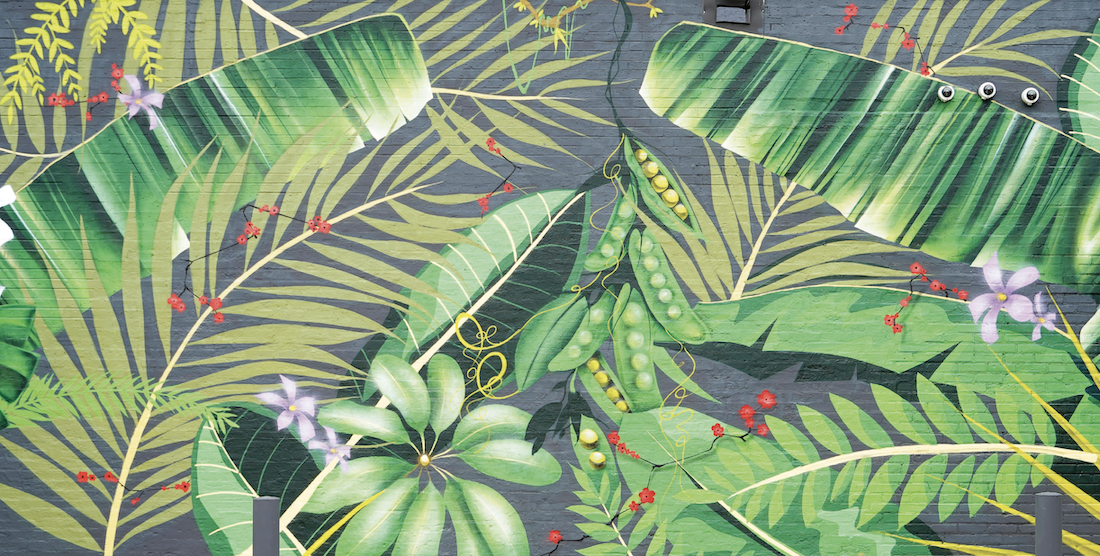 Fresh Inspired, Locally Grown.
At Eden, we are constantly evolving and want to celebrate our identity and progress every step of the way. To us, that meant visually representing who we are through a new mural. This truly artistic piece was created and painted by the artist Asend (@ASEND_ONE) and serves as a representation of Eden and a style of cuisine that incorporates the fresh produce growing right next door in our greenhouse. The mural is also inspired by the numerous fruits, vegetables, and­ florals that adorn each dish at Eden and Executive Chef Devon's personal experiences through travel and life.
Artistic Elements
Many of the elements within the piece are inspired directly by the cuisine served at Eden including cherry blossoms, pea tendrils, and oxalis blossoms. The vibrant colors and the meticulous details mirror the presentation our chefs at Eden create with each dish. Other inspiration comes from Chef Devon's arm, where his tattoos represent the fresh yields found within our greenhouse and the cuisine he creates.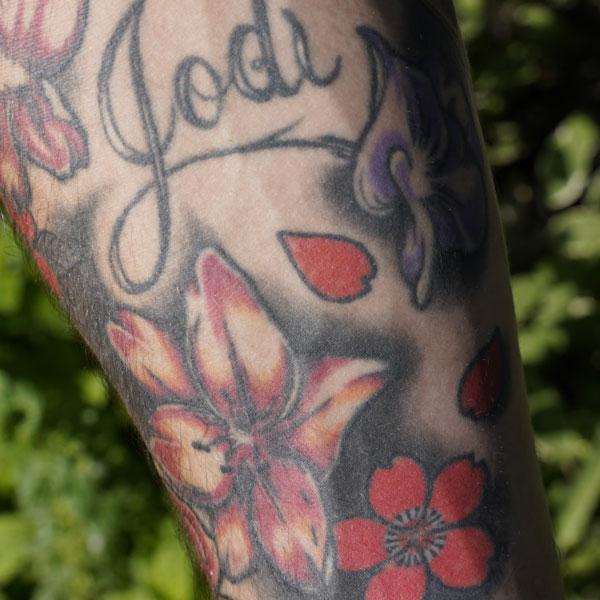 Nasturtium & Viola
Location: Paris, France
Inspiration: Bringing back a market experience that is unlike any other in the United States
Relevance: Grown in the greenhouse, used in dishes and as a garnish
Flavor: Nasturtium – Pepper (leaf and flower edible) Viola – Sweet, Perfumed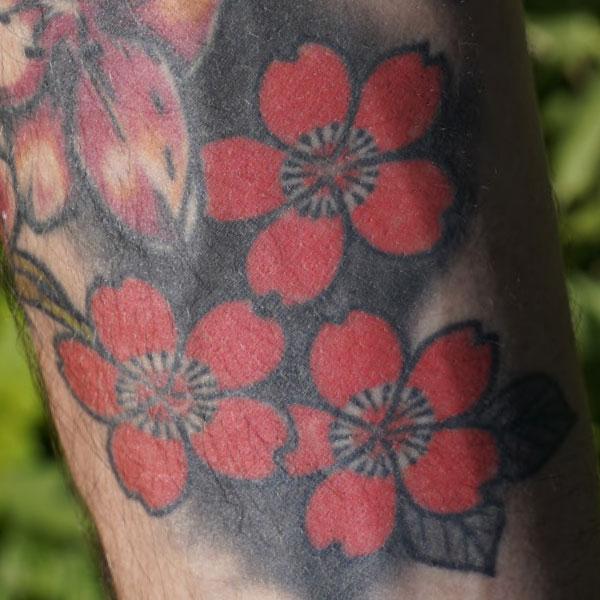 Cherry Blossom
Location: Tokyo, Japan
Inspiration: Significant role in his life growing up in Traverse City, Michigan, the "Cherry Capital of the World." Devon worked in orchards and packaging plants.
Relevance: Used in dishes
Flavor: Sour-Sweet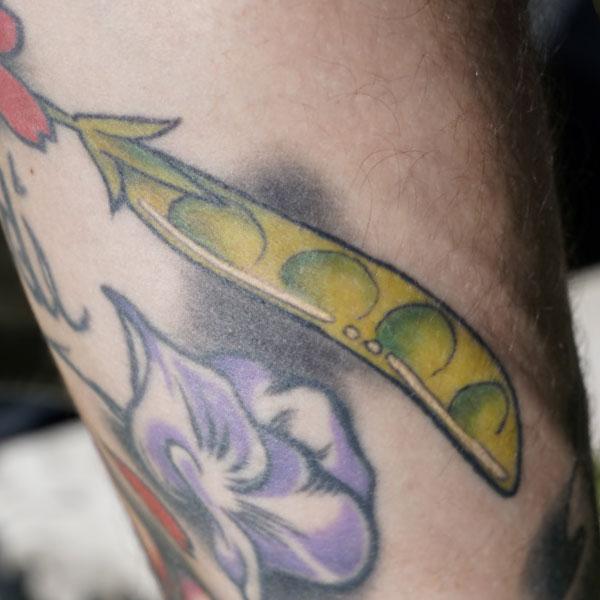 Pea Pod & Blossoms
Location: Miami, Florida
Inspiration: Drawn to the beauty and feminine quality of the flowers, leaves and tendrils
Relevance: Grown in the garden and used in dishes
Flavor: Sweet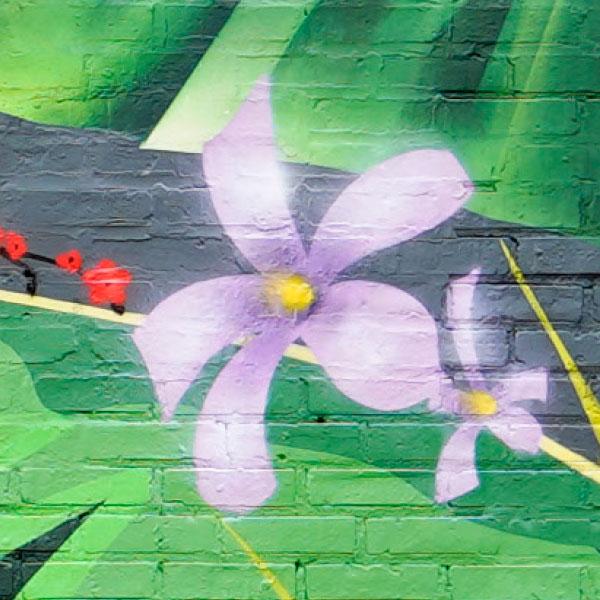 Oxalis
Inspiration: In addition to their beauty, Devon loves the idea of adding acid to a dish with the oxalic acid of the greens and flowers.
Relevance: Grown in the greenhouse, used in dishes and as a garnish
Flavor: Sour
At Eden, we constantly strive to enhance classic cooking techniques by putting our own stamp on things through innovative preparation and presentation. Similarly, Asend was the ideal artist to partner with on this project as he honors classic artistry through dynamic design. Asend's work can be found throughout Chicago, from establishments right here in the West Loop to other large commissions throughout the city.
Join us at Eden to experience our cuisine and enjoy a cocktail. Don't forget to take a photo. @EdenInChicago